Dee PT is all about movement.
As physical therapists we are experts in the human movement system. Why does it hurt here and not there? What is the source of my pain? If it hurts to move, or it feels better at rest, you should come see us first.
Experiencing pain from an injury? We offer Free Injury Screens. Schedule an Appointment.
Dee Physical Therapy Locations
Shelburne
166 Athletic Drive Shelburne, VT 05482
Burlington
Office 23 San Remo Drive So. Burlington, VT 05403
Hinesburg
52 Farmall Drive Hinesburg, VT 05461
Shelburne, Vermont
166 Athletic Drive
Shelburne,VT 05482
P:(802) 985-4440
F:(802) 985-4445
South Burlington, Vermont
23 San Remo Drive
So. Burlington, VT 05403
P:(802) 865-0010
F:(802) 865-0050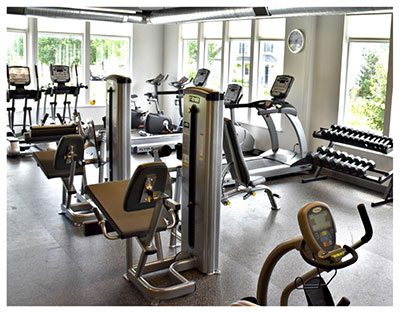 Hinesburg, Vermont
52 Farmall Drive
Hinesburg, VT 05461
P:(802) 482-2200
F:(802) 482-3333
I am thrilled that the facility opened here in Hinesburg. Mike's help with my MS balance issues is wonderful and I am happy to be able to use the fit space on other days of the week – especially the NuStep. I want to also send positive feedback to all the staff for their friendly ways and caring attitude."
What Are Your Symptoms?
Dee PT can help you address a variety of symptoms. Select your area of difficulty from the images below to learn more about potential treatments.
Our physical therapists will be conducting a series of balance classes virtually through the Charlotte Senior Center starting in September. If you or someone you know are interested in signing up, please email your name, address, phone number, and name of the course to
[email protected]
Or you can call (802) 425-6345 for more information.
1. The Basics to Better Balance – A Virtual Lecture
Wednesday Sept 9th from 1:00-2:00
Balance is an integral element in nearly all of our physical functions.  Be it walking to the mailbox without fear of falling, balancing through your tennis stroke, or keeping steady as you descend Camel's Hump, balance plays a major role in our daily lives.  Understanding balance and where it comes from is the first step in improving it. Doctors of Physical Therapy from Dee Physical Therapy will be discussing the anatomy of the balance system, how it works, typical problems, and how they are commonly treated.  
2. Better Balance 1 – A 3 Week Virtual Class Series of Introductory Balance Exercise
Tuesdays from 11:00 – 11:45am
Starting 9/15
Doctors of Physical Therapy from Dee Physical Therapy will lead a 3 week series of classes designed to improve your balance and reduce fall risk.  This program will emphasize development of a safe home exercise program that participants can do between sessions and beyond the 3 week course.  It is appropriate for individuals of varied balance abilities and recommendations will accordingly be made to adjust exercise difficulty.  
3. Better Balance 2 – A 6 Week Virtual Class Series of Comprehensive Balance Exercise
Tuesdays and Fridays from 11:00 – 11:45am
Starting 10/6
Doctors of Physical Therapy from Dee Physical Therapy will lead a 6 week series of classes designed to improve your balance and reduce fall risk.  This program is a more intensive version of Better Balance 1, consisting of two classes per week with progressive advancement toward more complex balance exercises.  It is appropriate for individuals of varied balance abilities and recommendations will accordingly be made to adjust exercise difficulty.
To Our Valued Patients, After close monitoring of the evolving COVID-19 situation in our community, and in accordance with guidelines set forth by the CDC and Vermont Department of Health, Dee Physical Therapy will be
re-opening all three of our clinics for in-person care beginning on Monday, May 18th
.  We do so with the safety and well-being of our patients and staff at the forefront of our reintroduction plan.  That said, some things may look a little different when you first come back to see us, so we want to take this moment to inform you as to what safety measures will be in effect as we re-open our doors.
What You Can Expect From Us:
All employees will have completed training modules on safe return to work per the Vermont Department of Labor
All employees will have temperature checked and will review screening questionnaire prior to entering clinic
PT's and staff will be wearing masks and following strict handwashing protocols. Gloves and gowns upon request
Staggered clinician schedules to prevent crowding
Safe distancing between occupants in clinic space.  Each clinician will practice within a designated zone
Cleanliness – defined cleaning procedures / schedules using approved cleaning products with emphasis on common touch areas
We will affirm permission before introducing any treatment or examination procedure that puts us in contact with you
What Your Appointment Will Look Like:
We ask that you wear a clean mask to all appointments
Please call from your car in the parking lot when you have arrived
A Dee PT employee will come to the door, welcome you into the building, take your temperature (earpiece), and review a screening questionnaire with you
You will be asked to wash your hands and will then be brought back to your treatment area
Co-pays / Balances will be paid by phone
For new patients:  Completing paperwork online is encouraged.  If this is not possible, reception will bring the paperwork out to your car when you arrive 15 minutes early for your first appointment
We are sorry, but no family/friends allowed in the clinic while you are being treated unless patient is a minor
Please keep your belongings with you, and do not touch any unnecessary areas of the office.
Patients
will not be allowed
into the clinic under
any of the following circumstances:
Do not have a mask or refuse a mask
Have a temperature > 100.4 degrees F
Answer "YES" to any questions in the screening questionnaire
We understand that some of these measures may feel a bit obstructive at times or perhaps carry an inconvenience.  But as health care providers invested in the wellness of those under our care and the greater community around us, we intend to practice according to the recommendations of the CDC and Vermont Department of Health.  As circumstances and guidelines change in the coming months, we will adapt our practices accordingly. 
We will continue to provide remote telehealth services for any individual who prefers this treatment method for any reason.
Despite the changes around us, we are excited to safely see our patients in-person again and take a step toward normalcy with you.  Through masked faces and gloved hands, you'll still sense our smiles when you tell us of your improvements and feel warmth in our care. Thank you for your trust through this process.  We'll see you soon! Dee Physical Therapy
April 6th: UPDATE
We hope all of you and your families are safe and feeling well. We miss you all as well as each other. We have our Hinesburg and South Burlington offices safely staffed to take calls and process basic business functions. Some clients are being seen for significant issues that are determined by the therapist and on a limited basis only. We will wear masks, gloves and constantly sanitize the area during a treatment session and when staff are there without clients.
Insurance companies are allowing us to use Telehealth as a way to treat people and that is going very, very well. They are paying for it and we advise you to use it if you think it would help.
At all three Dee Physical Therapy clinics (South Burlington, Shelburne, and Hinesburg) we have transitioned to Telehealth physical therapy treatment sessions.
We  plan to re-open when we are instructed to do so by our state officials.
 We will update you then and along the way. Submit any questions to 
[email protected]
 via email, use our 
contact us page on the website
, or call our South Burlington (865-0010) or Hinesburg (482-2200) locations. We are here to help in anyway. Dee PT Clinicians and Staff
We are the primary care providers for movement dysfunction.
Your doctor knows this and wants you to come directly to us if it hurts to move. Insurance carriers allow you to come directly to us, we participate with all major insurance carriers and help you feel better.
Everyone is an athlete in our practice.
Whether it is your sport or the game of life, we can help you move better and with less pain to do the things you like to do. You will be glad you chose Dee PT.
We accept all major insurances and at Dee PT we have dedicated ourselves to making you Feel Good Again. Give us a call today!