Dee PT is all about movement.
As physical therapists we are experts in the human movement system. Why does it hurt here and not there? What is the source of my pain? If it hurts to move, or it feels better at rest, you should come see us first.
Experiencing pain from an injury? We offer Free Injury Screens. Schedule an Appointment.
Dee Physical Therapy Locations
Shelburne
166 Athletic Drive Shelburne, VT 05482
Burlington
Office 23 San Remo Drive So. Burlington, VT 05403
Hinesburg
52 Farmall Drive Hinesburg, VT 05461
Shelburne, Vermont
166 Athletic Drive
Shelburne,VT 05482
P:(802) 985-4440
F:(802) 489-5880
South Burlington, Vermont
23 San Remo Drive
So. Burlington, VT 05403
P:(802) 865-0010
F:(802) 865-0050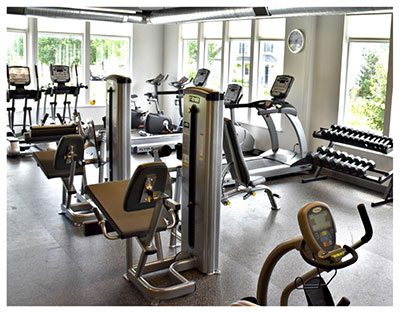 Hinesburg, Vermont
52 Farmall Drive
Hinesburg, VT 05461
P:(802) 482-2200
F:(802) 482-3333
I am thrilled that the facility opened here in Hinesburg. Mike's help with my MS balance issues is wonderful and I am happy to be able to use the fit space on other days of the week – especially the NuStep. I want to also send positive feedback to all the staff for their friendly ways and caring attitude."
What Are Your Symptoms?
Dee PT can help you address a variety of symptoms. Select your area of difficulty from the images below to learn more about potential treatments.
Beginner's Balance Class on Zoom
This introductory class will guide students through exercises to help improve steadiness and confidence with physical activity and reduce the risk of a fall.  Modifications will be offered throughout to accommodate various levels.  Class will be taught by Laurel Lakey, a licensed Physical Therapist Assistant at Dee PT in Shelburne.
When?
Monday's 11:15-noon
January 17th – February 21st (6 weeks total)
Where?
Zoom!  You will be emailed a link.
Cost?
$48.00
To Register:
Mail a check to the address below, made out to Dee Physical Therapy and make sure to write "beginner" in the note section, along with your email address so that we can email you the class link.
Dee Physical Therapy
166 Athletic Drive
Shelburne, VT 05482
If you have any questions about the class, feel free to email the instructor at [email protected]
We are the primary care providers for movement dysfunction.
Your doctor knows this and wants you to come directly to us if it hurts to move. Insurance carriers allow you to come directly to us, we participate with all major insurance carriers and help you feel better.
Everyone is an athlete in our practice.
Whether it is your sport or the game of life, we can help you move better and with less pain to do the things you like to do. You will be glad you chose Dee PT.
We accept all major insurances and at Dee PT we have dedicated ourselves to making you Feel Good Again. Give us a call today!