Welcome to 'The Fit Space' at Dee Physical Therapy.
We are very pleased you have considered The Fit Space as your local fitness facility. The Fit Space is a fitness space within our physical therapy clinics in both the Hinesburg and South Burlington locations. The Fit Space is comprised of a wide range of fitness and exercise equipment ideal for both aerobic and resistance training.
We offer a variety of membership options to help suit your needs including options for individuals, families, students, and senior citizens. Members and patients will be expected to work together, being mindful that patients have priority on exercise equipment as part of their therapy.
Hours of operation vary by clinic so please call to learn more about The Fit Space in your local facility. Thank you again for choosing Dee Physical Therapy and we hope you will take advantage of everything our facilities have to offer!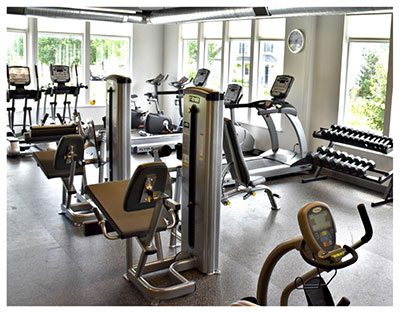 South Burlington Office:
802-865-0010
Hinesburg Office:
802-482-2200
Thanks for visiting Dee PT, would you like to schedule an appointment now?